Congratulations, Yegor Sadoshenko, the Winner of our 20th Anniversary Dice Bag!!
Free HeroQuest Skull Dicebag!!
To celebrate the 20th Anniversary of this Web page, I am giving away a Free Dice bag. The bag will be black and emblazoned with the white HeroQuest skull from the HQ Combat Dice.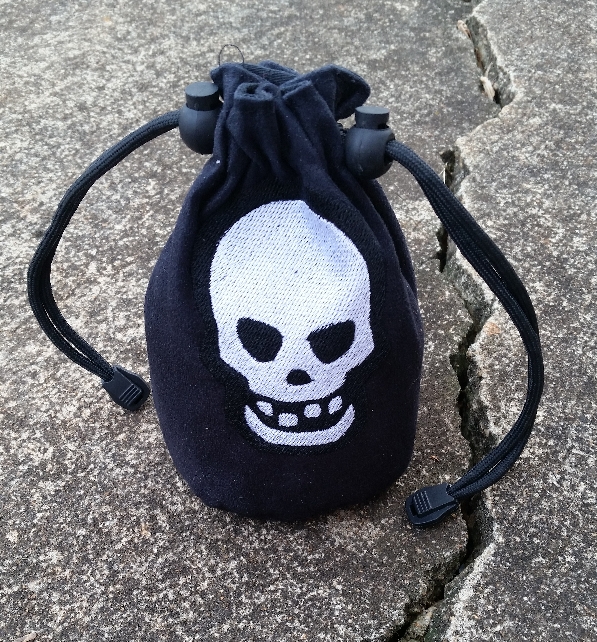 You want it? Here's all that you have to do!
I am looking for custom submissions! Send me your favorite weapon, monster, character build, or spell to
pkbro(at)att.net
! The best items sent to me will get published on my site (with due credits given to the creators)! The best submission will recieve the Dicebag--and
I
get to be the judge!
All submissions will be accepted, but there are a few rules.
1. Submissions have to fit with the items already published on my site. (Anyone who submits an item that I reject because it does not
fit
will receive an email from me explaining why the item was rejected. I will also
TRY
to offer suggestions on how to edit said item to make it fit.)
2. Original Submissions only. Anything that has already been published on another website will be rejected.
3. Submissions must be received by April 2nd, 11:59 pm Eastern Standard Time
The Winner will be announced on the Web site's birthday, which is April 4th, 2018! Go get those creative juices flowing, and good luck!

Back
I reserve the right to reject any submission for any reason, and I also reserve the right to modify these rules at any time.